Antoinette Matlins to Appear on
ABC's
Good Morning America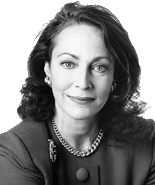 Tune in to Good Morning America on Tuesday,
November 3, when internationally respected gem
and jewelry expert, author and lecturer Antoinette
Matlins will expose the truth about controversial
ruby composites being sold across the country.
Is that a natural ruby you purchased or is it a
composite?
Learn more about what composites are and how to identify them.
...this is sure to be information you need to make your buying trip to the Tucson Gem Show a success! composite, enhanced, fissure-filled...this and more are covered in Ms. Matlin's informative
Free Seminar at the AGTA GemFair.
Gem ID – Parts I and II
hands-on (3 hour extended session, ends at 4:00)
Antoinette Matlins, Gemstone Press (Graham room)
Basic-Advanced. (Part I not required to benefit from Part II. Part II is not required to complete Part 1). These non-technical, half-day workshops demonstrate how to use simple, portable instruments to quickly and easily identify colored gemstones typically seen in the jewelry market, and detect many treatments, and spot many fakes and synthetics. Techniques to screen for HPHT-treated diamonds and surface-coated diamonds and gemstones are also covered. Even gemologists can benefit from time-saving tips. These techniques and tools will reduce risk and increase confidence when buying away from your store, office, or in the field.
Class size limited.
(First-come, first-served, limited attendance.)
Always a great source for information:
A Hands-On Guide to More Confident Buying & Selling
The key to avoiding costly mistakes and recognizing profitable opportunities is knowing both what to
look for
and what to
look out
for.